The Dixie Mission
primary_youtube_id: q16ISmUk400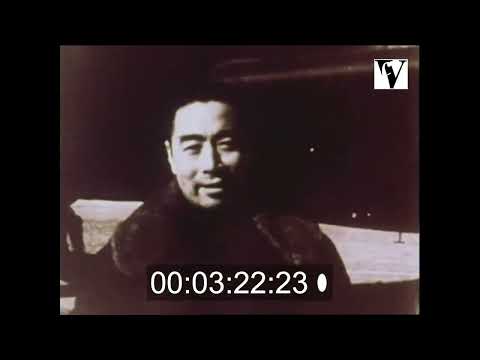 1970s
0:34:08
China,
United States of America,
Japan
What happened to the Foreign Service officers who appear in Mission To Yenan, and who reported favourably on co-operation with the Chinese Communists in the war against Japan, and how they were blacklisted.
Physical formats available:
Digital formats available:
The mission was launched on 22 July 1944, during World War II, and lasted until 11 March 1947. In addition to establishing relations, the goals were to investigate the Communists politically and militarily and determine if the US would benefit from establishing liaison. John S. Service, of the US Department of State, was responsible for political analysis, and Colonel David D. Barrett, of the US Army, performed the military analysis. Initially, they reported that the Chinese Communists might be a useful wartime and postwar ally and that the atmosphere in Yan'an was more energetic and less corrupt than in Nationalist-held areas. After the war, the Dixie Mission's reports and Service and Barrett were condemned by pro-Kuomingtang factions in the American government and fell victim to McCarthyism. Service was fired from his position at the State Department, and Barrett was denied a promotion to brigadier general.