Zulu Princess Magogo with Gatsha Buthelezi
primary_youtube_id: HLCRLbiQ5qk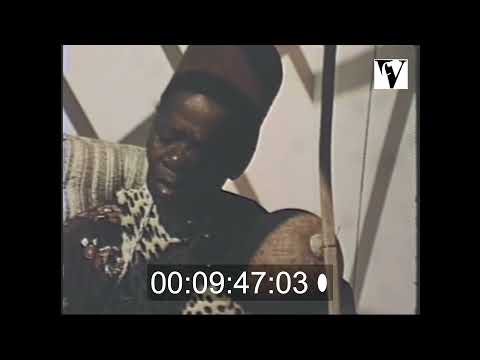 1970s
1:03:55
Zulu Princess Magogo sings with her with Gatsha Buthelezi Songs - Dinizulu Exile, Hambe, Rolling. Additional Audio cassette recordings can be made available.
Physical formats available:
Digital formats available:
Princess Constance Magogo Sibilile Mantithi Ngangezinye kaDinuzulu (1900–1984) was a Zulu princess and artist, mother to Chief Mangosuthu Buthelezi. As imbongi (praise singer) she transcended the boundaries of this role, which was traditionally a male preserve, to lament on her marriage and the lives of especially the Zulu people. Her career gained momentum in 1939 with a recording of some of her performances by Hugh Tracey. In making public appearances the Princess again broke custom, maintaining her dedication to music. By the 1950s, her music was widely recorded and played by the South African Broadcasting Corporation (SABC), David Rycroft and West German Radio. These recordings afforded Magogo an international audience and recognition. Her work was made largely from existing Zulu songs and folktales, and she extended them into music accompanied by the ugubhu.