In Darkest Hollywood: Cinema and Apartheid, Part 1
License me
primary_youtube_id: 7Sf-IyWNVKo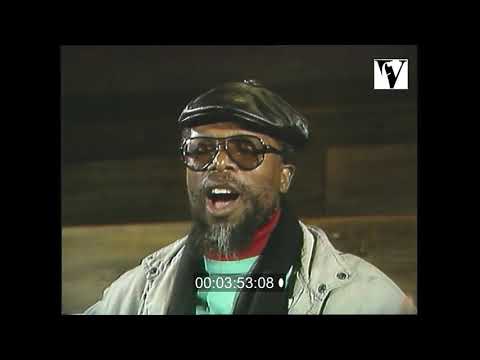 1993
00:56:29
IN DARKEST HOLLYWOOD asks, what was the role of cinema during the 45 year reign of apartheid?
Physical formats available:
Digital formats available:
Almost from the beginning of cinema, filmmakers have looked at the continent of Africa with a mixture of fear and fascination, prejudice and contempt. South Africa, with its mineral wealth, exotic locations, and white settlers, attracted scores of movie makers. Now, when the era of white rule has ended, through a mosaic of feature, documentary, and propaganda films, with commentary by writers, directors, and actors, some of whom supported apartheid, and others who fought to destroy it, IN DARKEST HOLLYWOOD turns the lens towards the filmmakers and the society they so often misunderstood and misrepresented. This two-part series examines the role of cinema in both supporting and attacking apartheid. It questions Hollywood's commitment to racial stereo types and reluctance to depict black heroes. Among those appearing are: Lewis Nkosi, Zakes Mokae, Sir Richard Attenborough, Lonel Rogosin, Thomas Mogotlane, Andre Brink, Euzhan Palcy. First Prize, Big Muddy Film Festival Gold Plaque Award, Chicago International Film Festival, London Film Festival, Berlin Film Festival, Amsterdam Film Festival.
Project Consultants:
Prof. Mazisi Kunene, Prof. Lewis Nkosi, Dr. Patrick O'Meara