Dialectics Of Liberation - Stokely Carmicheal - Out Takes
primary_youtube_id: VuRYGmZ89bA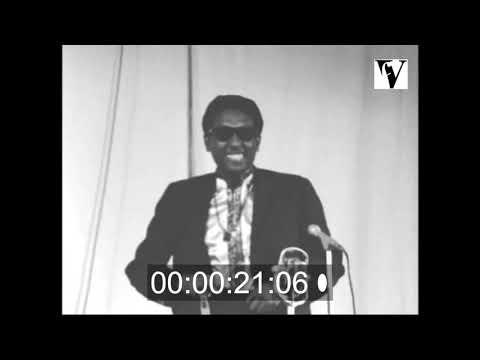 1967
0:52:09
In July of 1967, Stokely Carmichael, fresh from the bitter civil rights struggle then taking place in his home country, was invited to attend the Congress on the Dialectics of Liberation and the Demystification of Violence, an international gathering of leftwing activists and intellectuals.
Closely watched by the police, he gave a fiery address at a Black Power meeting. Speaking under a portrait of Malcolm X, and sitting next to Britain's notorious Michael X, he exhorted Britain's blacks to action.
This was at a period when Carmichael was distancing himself from the non-violence of the Student Nonviolent Coordinating Committee (SNCC), now openly accepting violence if that was the only way to effect racial equality and liberation in the Third World.
A little later at the Congress he shared a platform with Allen Ginsburg, Emmet Grogan of the Diggers movement, and anti-psychiatrist RD Laing. Carmichael's speech provoked numerous challenges from members of his audience. Even before his speeches, he was declared persona non grata by the authorities, and ordered to leave the country.
This is the only record on film of Carmichael's London visit, one in which he fully deployed his powers of oratory, provoking enthusiastic black support and strong white reaction.