Chicago 68 - Yippie Political Commercial
primary_youtube_id: 2BnarHkkxRA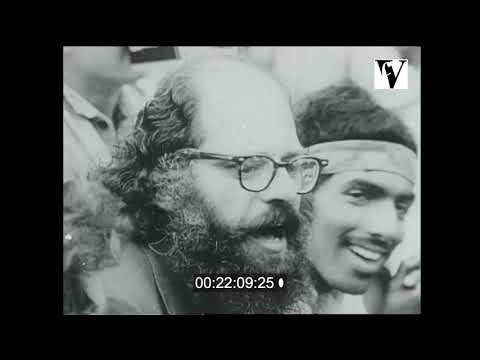 1968
0:12:10
In Chicago, the police had unleashed an onslaught that left hundreds of protesters beaten and jailed, civil rights contemptuously ignored, with even the press attacked. Mayor Daley's Freudian malaprop, "the police are not there to create disorder. They are there to preserve disorder" was seized upon by the brilliant duo Jerry Rubin and Abby Hoffman as the theme of this hellzappopin' anarchic commercial for the Youth International Party.
Physical formats available:
Digital formats available:
Director:
Quest Productions
00:05
introduction with semi-naked woman striking a gong with an image of Mayor Daley. Archive images play alongside images of the time, including shots of Allen Ginsberg.
02:28
Narrator introduces the Festival of Life to be held at the Democratic Convention.
02:59
Footage of Mayor Daley introducing a shoot to kill policy.
03:59
Images of the police and heavily armed National Guard. Scenes of them gassing and assaulting demonstrators.
05:50
Israel Davis performs for "Yippie Helmet" followed by images of more brutality at the hands of the police
10:13
Shots of an animated Yippie crowd and key figures within the movement.
[End]
End of shotlist