Immigrants
primary_youtube_id: V35YtQP3-2o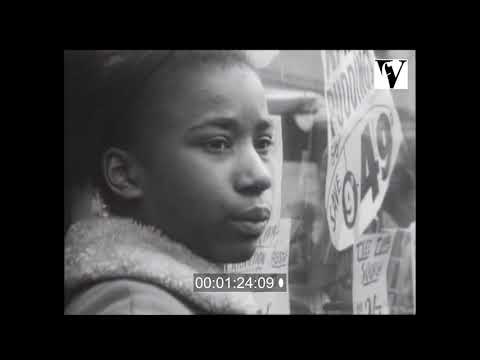 1964
0:29:52
Fascinating documentary examination of post-war migrant communities in Britain.
Through a series of interviews, we're given insight into the role race and immigration played in mid-1960s British society. And forced to confront the reality that new migrants were not only unwelcome, but also not seen as social equals. Impressively, the film gives voice to the immigrants themselves, to their experiences and their feelings about their impact on English society. Unsettlingly, much of what is said has continued relevance today.
Production:
Sveriges Television (SVT)
00:06
A woman speaks candidly to the camera about public prejudices towards immigrants.
00:44
Title sequence, street scenes, billboard advertising.
02:15
Shot of a family walking in a street. A woman speaks to the camera about the difficulties that immigrants face in society.
03:08
Street scenes and a woman talks about class and the British Empire.
05:28
Images of Robertson's 'golly' on billboard advertising and a poster for a 'black and white minstrel' show. A woman talks to the camera about Indian immigrants and the growth of the "fascist element". Shot of swastika graffiti on a wall.
06:51
Images of Oswald Mosley related graffiti and street scenes.
08:03
External and internal shots of The Islamic Cultural Centre in Regent's Park, London. An Iraqi man speaks off camera.
[End]
Collection
Collection of Peter Davis Stills, Films, and related items in the archive.