Public School
License me
primary_youtube_id: 6X0kSsijgkc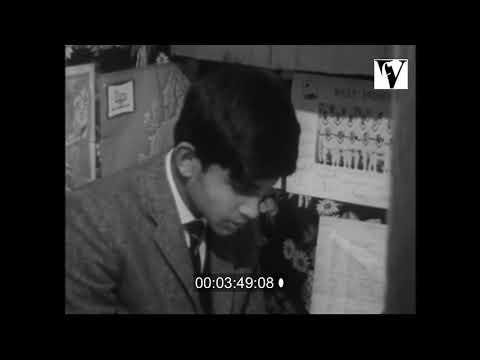 1964-1965
0:17:07
Documentary Filmed at Hurstpierpoint Public School, West Sussex by Peter Davis and Staffan Lamm about daily life at a British public school that questions the privilege of a public school education from the pupils' perspective.
Physical formats available:
Digital formats available:
Production:
Sveriges Television (SVT)
00:04
Dramatic opening shot of a gun rack with a disturbing safety message on a flyer above it.
00:17
Exterior views of pupils lacing their muddy rugby boots ahead of a match scene with close-up shots of the action.
03:06
Camera fades to interior shots of study areas.
04:03
Close-ups shots of photographs of war servicemen. Images of war propaganda flyers in the pupil's study area.
04:31
Pupils polish trophies and play a The Kinks record in their leisure time.
06:10
Rousing political discourse that challenges the antiquated principles and privilege of public school education.
15:20
Younger pupils play fighting in their dormitory.
[End]
End of shotlist
Collection
Stills taken during Peter Davis' and Staffan Lamm's production of the documentary film, Public School. Filmed at Hurstpierpoint, West Sussex, 1964/65.