Marakane Open Air Jazz Festival
primary_youtube_id: 1sJ_16ctZQQ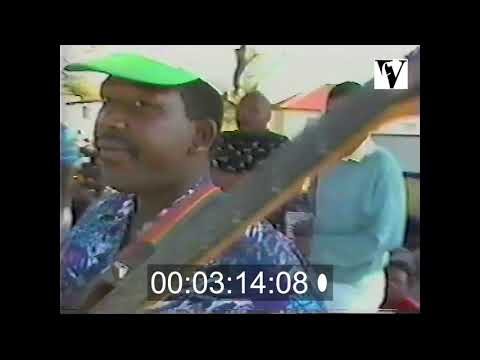 1990
01:30:00
Cape Town Festival, Langa Township. 26 Feb 1990, unedited.
Physical formats available:
Digital formats available:
Sponsored by Mr. Naidoo and MC Mr. Naidoo. Winston Mankunku on Tenor, Duke Ngcukana on Trumpet horn, Ezra Ngcukana on tenor, Spencer on Electric Bass, and Thema Thana on Congas. Also, Heshoo Beshoo - The African Marimba Band, and African Dance.
1:23:54
Sylivia Mdunyelwa (solid green dress on stage)
1:19:54
Playwright - Fatima Dike in the crowd wearing a cap
[End]
End of shotlist