Dialectics Of Liberation - Gajo Petrović - Out Takes
primary_youtube_id: RMEiU7Ita1I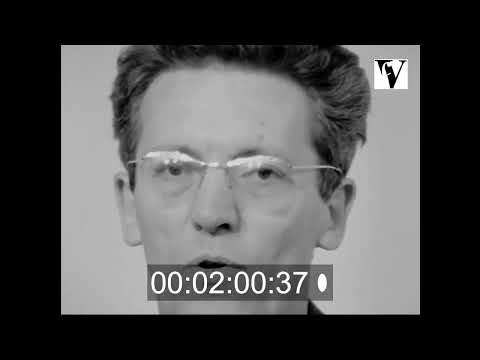 1967
0:11:52
Record of Congress on the Dialectics of Liberation and the Demystification of Violence, held in London, July 1967. With RD Laing, Stokely Carmichael, Allen Ginsberg, Paul Goodman, Herbert Marcuse, John Gerassi and many others. Gajo Petrović was one of the main theorists in the Marxist humanist Praxis School in the Socialist Federal Republic of Yugoslavia. Includes footage of congress co-organiser David Cooper and Czech writer/intellectual, Igor Hájek.
Physical formats available:
Digital formats available:
00:00
Title card: PETROVICH [sic] LECTURE.
00:03
Shot of Igor Hájek. Gajo Petrović can be heard talking. ZI to shot of Petrović speaking (standing) and David Cooper (seated). ZI to CU of Cooper taking notes and smoking as Petrović speaks. Shots of audience members including shot of Gustav Metzger.
01:43
CU of Petrović speaking.
04:30
Camera cuts, mid speech, to the sound of applause and CU of Cooper thanking Petrović then calling upon Hájek to speak.
04:50
Hájek speaks (seated).
06:50
Camera cuts. CU of audience. CU of Hájek speaking.
09:20
[no picture] Speech continues.
09:37
CU of Petrović speaking.
10:34
[no picture] Speech continues.
10:51
CU of Petrović speaking.
[End]
End of shotlist