Nigeria - Life, Culture, And Industry
primary_youtube_id: fiXPOfcZ9bw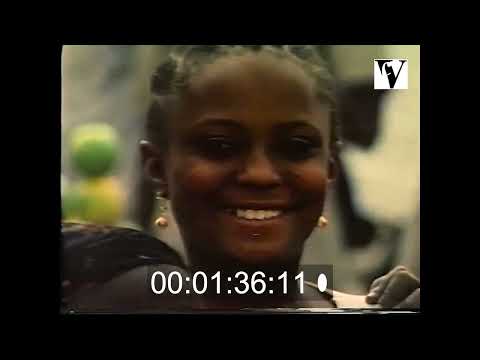 Extract 2 - Urbanization Lagos
1982
0:25:05
Snapshot of life in Nigeria in the early 1980s. Featuring sections on Modernisation, Oil Industry, Urbanisation in Lagos, Rural Life, Education, Culture and Religion.
Digital formats available:
People interviewed include General Obasanjo, (Supreme Military Ruler 1976-79), Lema Jibrilu (Businessman), Tom Pickering (U. S. Ambassador 1981-83), OA Adeosun (CEO NAL Merchant Bank, Lagos), Ahmed Joda (Director, NNPC), Emir's Installation (Katsina), Durbar, Kano, Jos, Ron Fennel (World Bank Rice Project, Anambra State), Kaduna Trade Fair.