Oscar Mpetha Free
primary_youtube_id: uWfuCCTLMl8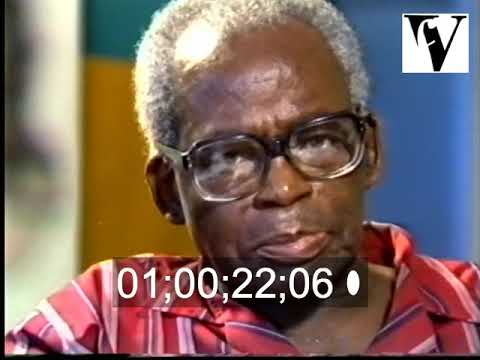 1990
1:52:47
The ANC activist, released from prison, talks about his life and meeting old comrades.
Digital formats available:
Part of a series of unedited interviews with South African (and some American) writers, journalists and activists made in the late '80s, discussing the subject of censorship, films, journalism and more.
The footage features Ray Alexander Simons (ANC activist, trade unionist), Mme Lesia is woman in hat and sunglasses (9mins), Esther Mpetha is Oscar Mpetha daughter, she is the woman looking after him. She is interviewed at the end. Makhaya Mpetha (16mins), Christmas Tinto (17mins), Norma Mpetha (20mins), Zolile Malinde (at 34mins) Musa Mpetha (1h27mins).The other two little boys are Gerald Mpetha and Ernest Mpetha.