Dialectics Of Liberation - Allen Ginsberg - Out Takes
primary_youtube_id: Oa1HJCuxqvE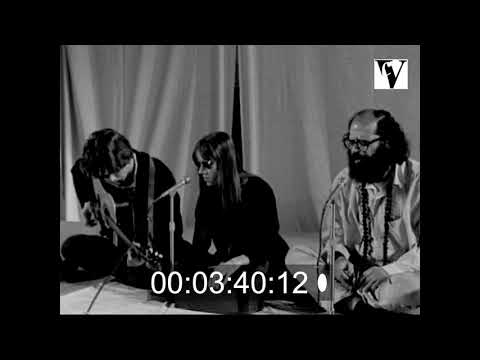 1967
0:40:57
The meeting in London of the Symposium on the Dialectics of Liberation and the Demystification of Violence, organized by R.D.Laing, with Allen Ginsberg, Paul Sweezey, Paul Goodman, Herbert Marcuse, Stokely Carmichael, Michael X, Obi Egbuna, etc. An important record of the spectrum of leftwing politics and personalities during the turbulent Sixties. Includes footage of actor Julian Beck and Ginsberg's muse and musician, Maretta Greer.
00:18
B-roll of Roundhouse, Chalk Farm tube station and street scenes.
00:51
Shots of Dialectics of Liberation fly posters.
01:24
Allen Ginsberg performing the Om mantra with Maretta Greer and unknown guitar player. Camera switches between shots of the audience and CU of the performance.
11:09
Shots of Ginsberg after performance.
11:34
Ginberg chants the Prajnaparamita with a squeezebox. Panel includes Stokely Carmichael, R.D. Laing and Emmett Grogan. CU of Carmichael.
12:30
Carmichael quips with Ginsberg (inaudible) before his speech. Carmichael introduces themes that his speech will touch on (camera cuts - incomplete take).
14:04
MCU of Ginsberg speaking and CU of Carmichael. David Cooper is in and out of camera shot on the panel with Carmichael, Laing and Grogan.
18:04
MCU of Emmett Grogan speaking (audio only for first 14 seconds). Carmichael in view.
19:05
Cooper hands a microphone to Laing (inaudible dialogue).
19:16
Member of the audience challenges Ginberg's views (camera cuts - incomplete take).
22:18
Julian Beck talks in a crowd (inaudible dialogue).
22:30
MCU and CU of Ginsberg at public telephone, making quips towards the camera as he dials. His conversation is filmed and partially inaudible. Erratic ZI/ZO (camera cuts - incomplete take).
29:17
Ginsberg lecture 27th July 1967 title sequence. ZI to audience. Ginsberg invites a male speaker before his lecture.
31: 50
Ginsberg lectures.
[End]
End of shotlist