Chicago 68 - Riots by Staffan Lamm
primary_youtube_id: 3v88hWc-wD4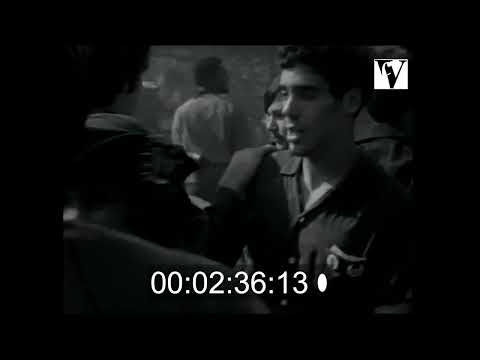 1969
1:30:38
Anti-war rallies in Lincoln Park, Chicago during the August 1968 Democratic Convention.
Physical formats available:
Digital formats available:
00:00
Introduction by the filmmaker with black & white/colour stills taken from the demonstration.
01:21
Scenes of demonstrators addressing the crowds and interaction between demonstrators.
02:11
Demonstrators resisting the force of the police, returning a thrown gas canister. Scenes of injured demonstrators.
03:13
Allen Ginsberg addresses a crowd.
04:10
Police patrolling at night and demonstrators peacefully protesting in parallel to the National Guard.
05:37
Gas drifting in the night air. Demonstrators animated. Clashes ensue.
[End]
End of shotlist