Matepe Dza Mhondoro - A Healing Party
primary_youtube_id: WwefTSYD7tc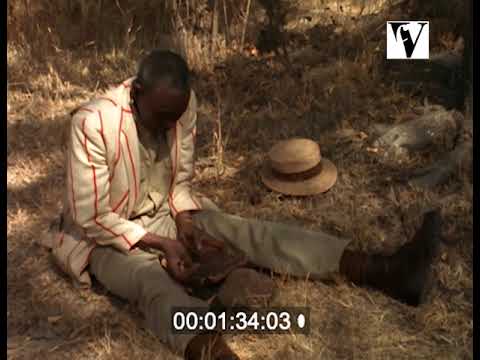 1975
00:21:42
Music documentary about the Mbira and its players in the Zimbabwe and Mozambique region.
Physical formats available:
Digital formats available:
A vignette of the music and activities at a healing party held at Mukota, North East Zimbabwe at the home of a sick woman. A trio of matepe dza mhondoro plays under the leadership of Saini Murira, together with rattles, drum, singers and dancing by two mediums, who interrupt the music to enact the treatment of the patient. With Saini Murira and Thomas Dzamwarira.
Producer:
Gei Zantzinger (University of Pennsylvania Museum)
Director:
Andrew Tracey (International Library Of African Music)
Field Engineer:
Bud Huggler