Prince Dixon's Gospel Caravan
primary_youtube_id: WsnZDfakaTI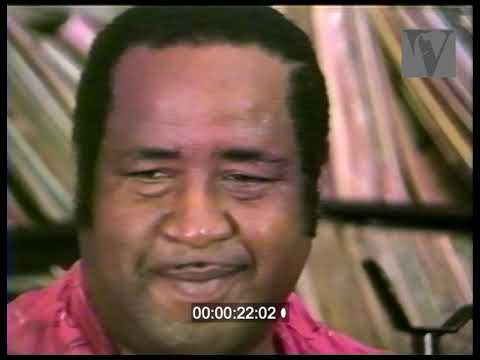 1980s
00:56:00
Raw ethnographic documentary which reveals to the viewer the Gospel subculture sharing with the viewer the uplifting and exciting experience of the Black Church of Los Angeles in the early 1980s.
Physical formats available:
Digital formats available:
The video follows Brother Prince Dixon of the Southern Airs Gospel Group and KPFK's 90.7 FM Pacifica Radio's Gospel DJ for over a decade; as well as the organist for the Mount Olive Missionary Baptist Church's Combined Choir. Featuring many of Los Angeles' Gospel celebrities who pay tribute and celebrate the life of Prince Dixon and his half of century of praising the Lord through concert and song, lifting the spirits of worshiping congregations and viewers. To echo the late Prince Dixon on seeing this video he would often say, "What a time, what a time, what a time, … we will have, … in the Lord!"
Producer and Director:
Jim Mulryan
Collection
Formed in 1994, Gris-Gris Films is an independent production company dedicated to producing films whose subject matter and message tap the highest aspiration of the creative impulse.