Strip
License me
primary_youtube_id: 3E7eqsc5RH0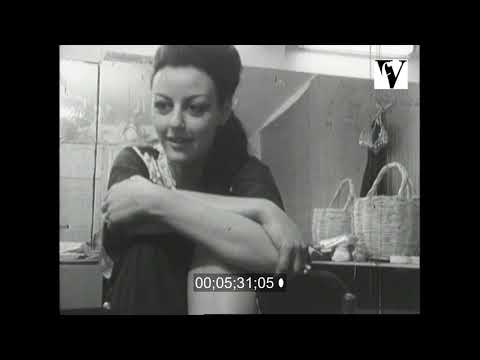 1967
0:27:19
A documentary that looks at the unglamorous life onstage, and behind the scenes, in the Phoenix Club, a striptease venue in London's 'swinging', 1960s Soho.
Physical formats available:
Digital formats available:
00:04
Opening shots of dancers eating, relaxing and preparing in a dressing room while an episode of Batman plays on a small TV.
01:38
Title sequence: girl on stage in performing an exotic dance in a giant spider's web (made from rope) to an easy listening backing track.
03:10
A performer finishes her routine as another is introduced; camera follows naked girl up a flight of stairs to a dressing room where she proceeds to dress into her underwear.
03:58
Shots of naked and semi-naked dancers.
04:56
An Eastern European dancer talks briefly about her love of striptease.
05:09
Anecdote from an Antipodean dancer about her introduction to the business.
05:33
A dancer briefly details her introduction to the job calling it "a ruse" and talks about money being her motivation.
05:48
Another dancer tells the camera (with a smile), "[sic] because of the money and not because I love the work." She also talk about the hardships of the job.
06:28
Daytime shot of the club exterior; camera then cuts to interior and proprietor discussing membership requirements, in the background, to a possible punter.
06:56
Projectionist playing a striptease film in club's basement. Dramatic music accompaniament (Holst's 'Mars, the Bringer of War').
08:22
Cuts to dancer practising a routine with dialogue of a dancer detailing her role while on stage. She laughs as she talks about a member of the audience asking to "smack her bottom."
09:20
Dancer talks about her naivety before arriving to London. Another talks about how striptease is "overrated", customer types and that her family is unknowing of her profession.
11:34
Joviality in the dressing room; dancers relaxing and mixing with a male member of staff.
12:46
Shots of dancers preparing.
13:50
A dancer talks about running away from home and learning to look after herself.
15:05
Coarse dialogue between a dancer and male dresser in a costume room.
18:02
A dancer talks about how her moods affect her performance. She also casts her opinion on pornography.
20:58
Club proprietor in the dressing room heatedly discussing wages with some of the naked and semi-naked dancers.
23:16
Sarcastically, a dancer gives 'statistics' on how many times one can get dressed in a day while working.
23:35
Striptease from one of the dancers. Camera cuts to various shots of the club, including club entrance and welcome. More shots of dancers preparing, applying makeup and exiting the toilet.
26:26
Dancer off stage and behind the curtain smoking with soundman. Camera slowly zooms towards tape operation and credits roll.
[End]
End of shotlist