Johnny Cash: The Man, His World, His Music
primary_youtube_id: 60u_qTG6Ee8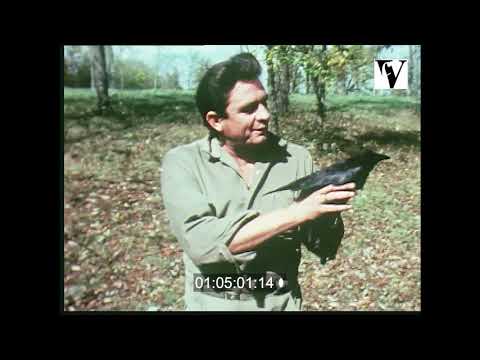 1970
1:27:41
This 90 minute documentary by Robert Elfstrom contains many rare clips, including the Man in Black singing classic duets with his wife June Carter, Carl Perkins, and Bob Dylan.
Physical formats available:
Digital formats available:
This rare look at the iconic Johnny Cash was shot mainly on tour in the late 60's Includes 21 song performances in many different settings, plus unique footage of Cash relaxing and visiting with friends and family. Footage includes Cash with maximum-security prisoners, and feather-clad Native American dignitaries, and behind the scenes playing cards on the tour bus, jamming with friends, and further reinforcing his then-unfashionable interest in Native American issues with a visit to the site of the Wounded Knee massacre. Also of interest are the other performers that wander through this random travelogue: Cash's wife, June Carter Cash, in a duet with him on "Jackson"; Cash's lead guitarist, Carl Perkins, taking the spotlight to sing his creation "Blue Suede Shoes"; and also a great performance of Cash recording a glorious duet of Billy Edd Wheeler's "Blistered" with Bob Dylan.