Chicago 68 - Jerry Rubin At Rutgers
primary_youtube_id: d5JkDg7diSs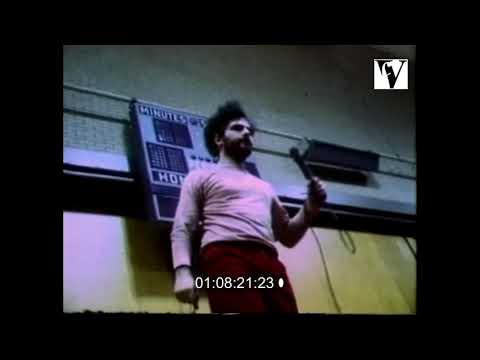 1969
0:12:41
Social activist, anti-war leader and countercultural icon Jerry Rubin addresses an assembly at Rutgers University.
Physical formats available:
Digital formats available:
00:20
Rubin jokes about higher education, then makes a point about the value of higher education in America.
01:45
Rubin talks about communism and revolutionary acts.
03:23
Rubin jokes about his experience in court and his incarceration.
07:33
Rubin compares the school system to the prison system and the importance of the campus being "the centre of the revolution." He declares that education is "irrelevant".
11:03
Rubin makes comments on the Vietnam War and the importance of how the Yippie movement can change the future of America.
[End]
End of shotlist