Rhodesian Civil War
primary_youtube_id: Bsb0SOavQRw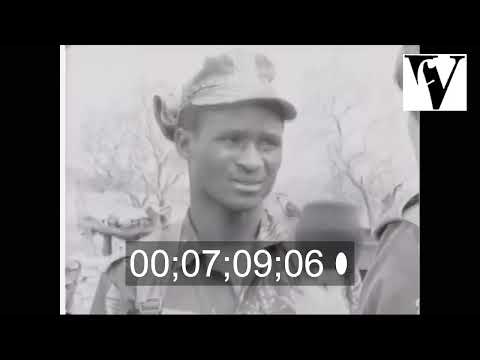 1970-1978
0:52:51
Collection of government newsreel items from the Rhodesian (now Zimbabwe) Civil War, and Documentary Reporting.
Physical formats available:
Digital formats available:
This was a conflict between the white minority government of Ian Smith and the black nationalists of the ZANU and ZAPU movements. Clips include:
Officer graduation ceremony. Interview with the District Comissioner at the Ministry of Internal Affairs. Interviews with police about work during the war. A promotional video for the Rhodesian Army. Footage of an Army briefing. Roadbuilding. The aftermath of guerilla attack on a village, with dead guerillas displayed to villagers. Footage of a black soldiers' funeral. Footage of white soldiers' funeral.