Arusi Ya Mariamu (The Marriage of Mariamu)
License me
primary_youtube_id: n2UA2EeMuYE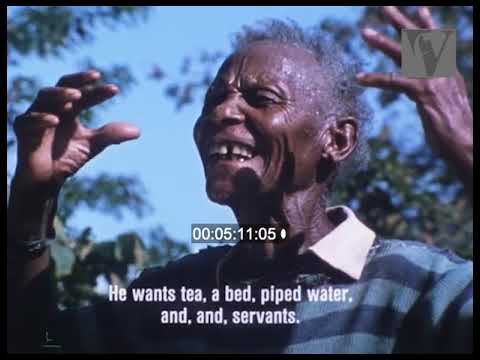 1985
00:35:38
The film explores the art and science of healing through indigenous traditional medicine and is set in contemporary Tanzania.
Physical formats available:
Digital formats available:
The first Tanzanian-American co-production, made by the TFC, the national film company of Tanzania and Ron Mulvihill.
Suffering from a serious illness, Mariamu and those close to her find themselves in conflict with their traditional values. Mariamu's health continues to deteriorate while under treatment at various hospitals. Her illness is complicated by a fear she has of traditional doctors stemming from early childhood. Her fears and the hospitals' failure to successfully treat her, pose problems for her husband Sekondo. He realizes that there is no alternative but to take her to the healer. Through Mariamu's treatment we discover the cause of her illness and follow her physical, psychological and spiritual transformation.
Arusi Ya Mariamu -The Mariage of Mariamu is currently being used by educational institutions worldwide, helping to promote African culture and language.
Swahili - English Subtitles
Director:
Nangayoma Ng'oge
Music:
Juma Santos and Munyungo Darryl Jackson