Dialectics Of Liberation - R.D. Laing - Out Takes
primary_youtube_id: wEz6R94AyTA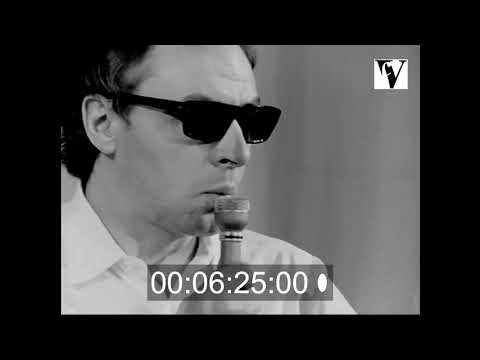 1967
0:24:37
The meeting in London of the Symposium on the Dialectics of Liberation and the Demystification of Violence, organized by R.D.Laing, with Allen Ginsberg, Paul Sweezey, Paul Goodman, Herbert Marcuse, Stokely Carmichael, Michael X, Obi Egbuna, etc. An important record of the spectrum of leftwing politics and personalities during the turbulent Sixties.
00:01
B-roll of North London street scene, Chalk Farm tube station panning to Roundhouse. Fly poster advertising Saturday, 22nd July event.
00:43
Emmett Grogan, Allen Ginsberg, Stokely Carmichael and R.D. Laing on a panel, applauding.
01:03
[audio only] Laing lectures on the "demystification of violence." Partially inaudible.
04:53
CU of Laing lecturing. ZO to Laing and Stokely Carmichael on the panel.
05:26
ZI to Laing continuing with his lecture.
07:47
[audio only] Laing's lecture continues.
14:32
Shots of the panel taking a question from the audience; CU of Carmichael answering. Ginsberg handles the microphone.
15:33
[audio only] Laing's discussion.
19:19
Ginsberg amongst congress members. Camera cuts to CU of Laing talking and ZI to WS of Laing in front of audience and Ginsberg seated.
23:00
Camera pans ZI to CU of Paul Goodman speaking.
[End]
End of shotlist