Chicago 68 - Mayor Daley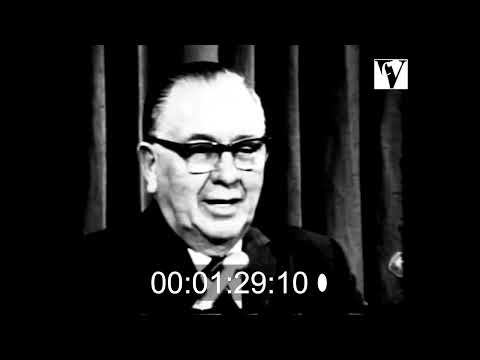 1968
0:03:10
Mayor Daley in Chicago press conference 1968. He says there is no police brutality in Chicago, but this lawlessness must be handled. When asked about the snake dancing in park and if that disturbed him, he says "no" and compares it to others, "Polish dancers", "Negro tap dancers" and others.
Physical formats available:
- -
Digital formats available:
- -
Audio & visual:
Sound
Black & White
00:00
Mayor Daley addressing a press conference. Serious remarks are made about police brutality and inappropriate remarks about immigrant dancers.