Sport And Apartheid - Propaganda
primary_youtube_id: wbuli5ASNbA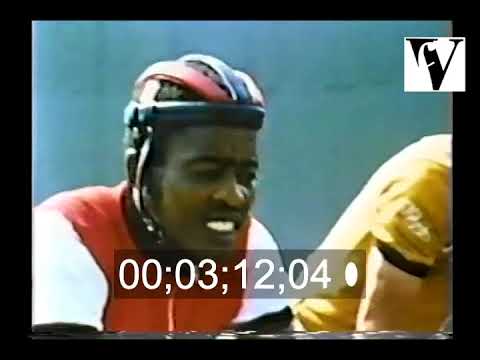 1980s
0:33:24
Propaganda film by South African government's Ministry of Foreign Affairs and Information that concedes a particularly neutral opinion of the country's sports boycotts, particularly in rugby union.
Physical formats available:
Digital formats available:
The film focuses on the controversial 1980 British Lions tour to South Africa and the country's efforts made towards "racially equal sport."
Features former member of the South African Rugby Board and sports academic Danie Craven; anti-apartheid activist Archbishop Trevor Huddleston; former England international rugby union player Peter Wheeler; BBC Foreign Correspondent Paul Martin; former athlete and BBC Sports Commentator Paul Dickenson and former rugby union international, Bob Weighill.
Collection
South African Propaganda
(35)
During the apartheid era, the South African Information Service launched a campaign of propaganda and disinformation aimed at the Western powers, which it considered its natural allies against what it called the "Communist onslaught" to take over South Africa. This campaign was both covert and overt, and ranged from what appeared to be straightforward tourist films to savage attacks on the ANC through a source apparently connected to the South African Information Service. The South African government spent millions of dollars to win support, with most of this effort being directed at the USA, where it had many influential sympathisers of the apartheid regime. These VHS tapes represent an extremely rare collection of propaganda materials produced by the Information Service.